It's been quite a roller coaster ride this past week, here at NewBizBlogger.  It has been a bit over 3 weeks now with the Twitter Challenge.  Although I've managed to keep the momentum going for 90% of the time, it has not been the easiest challenge.
Let me just state that it has been fun and I've made some pretty great connections over the past few weeks that I may otherwise have not made. That in itself has made this challenge all the worthwhile.
The only downside that I've noticed from my increased participation in Twitter is that I've noticed that the majority of users appear to NOT use Twitter as a means of interaction but rather a medium to solely advertise their websites, products, etc.
Of course this may be different in other industries, but in the Online Business industry this unfortunately appears to be the case more often than not.
That being said, for users whom do use it to connect and communicate with others, they make using this tool all the worthwhile.  I still believe Twitter is a powerful social medium for your business and for making connections and I don't plan on slowing down anytime soon.
More on this next week…
Cool Stuff To Check Out
This past week my blogging buddy Kevin Douglas from Smart Income Blog was kind enough to feature me, as well as five other bloggers, in discussing which information products we have used that have helped us in our business.
My choice by far were OptimizePress and Aweber. (affiliate links
).
However, what really stood out for me was one recommendation made by Mark Bell from BloggersJournal.com.  He recommended Shoemoney Xtreme by Jeremy Schoemaker.  Although technically I am not in the Internet Marketing industry, I do dabble in affiliate marketing.
However, what I loved most about Shoemoney Xtreme is that right from the beginning Jeremy provides you with a 1/2 hour video on marketing.  Even for those not in the Internet Marketing industry, this is a fantastic value-driven video on the topic and well worth the watch!
Julien Smith has once again made my list with his post on (curse alert!) The Short and Sweet Guide to Being Fucking Awesome.
I can't even do it justice by trying to explain it… you'll have to check it out for yourself. However, I will leave you with one a quote from it that I just loved!
From this day forth, your purpose is to be the most fucking awesome person you can imagine being.
Nice!
Ingrid Abboud posed a great question this week in her series post Bring IT! Her question was: How Much Should You Reveal About Yourself to Become (or be Labeled as) a Successful Blogger?
Very intriguing question. As you may or may not know, I posted an article last week on Your About Page is NOT About You! , where I spoke about the importance of creating an About page that talks about you in reference to what you have to offer your visitors; the details about you personally come second to this.
But how much are you willing to reveal about yourself?
Interesting indeed. Head over to Ingrid's blog and share with her your take on it.
We all know the importance of having a great headline, right? I came across this post a few days ago by Nicholas Cardot called 15 Tips To Awesome, Eye Jerking Post Titles.  The title alone makes you want to read it!
He covers such topics such as:
Be bold
Be direct
Get personal
Ask questions
Use a list
And much more!
It's a power piece with a lot of juicy tips and I absolutely recommend that you read it and take action on it.
Nicholas Cardot – you rock!
Jay Baer from ConvinceandConvert.com recently posted an article title Why Your Special Offer Isn't.
The companies that succeed and break through the pile of social flotsam will be those that base their social efforts on humanization and storytelling, not on post-modern couponing and eyeball purchasing. The winners will focus on people, not logos.
It boils down to what I've always said, consumers are more educated than ever due to social media access.  The six degrees of separation in some mediums such as Twitter have become null.  Think about it.  I can put out a Tweet to President Obama today that he may well read and respond to due to social networking sites such as these.
My point is this: Do wait to have to play catch-up. If you haven't jumped on the social media bandwagon, now is the time!
One of my favorite finds this past week by far has been Seth Godin's TED talk on 'The Tribes We Lead'.  I have to hand it to him, not only is he very knowledgeable about what works in business today, but his passion just shines through in his speaking! It's extremely inspiration!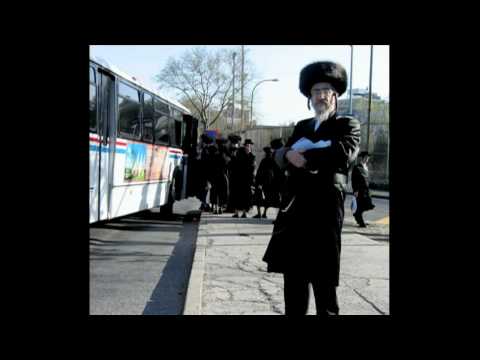 Watch it and then go and build your tribe!!
Shout Outs & Thanks
Thanks to the following sites for their great support this week!
Brad Harmon from Big Feet Marketing
Lye Kuek Hin from Find My Blog Way
Ingrid Abboud from Nitty Griddy
Gail Gardner from Grow Map
Rammesh from One Dollar Corner Dot Com
Kevin Douglas from Smart Income Blog
David Shaw from David Shaw Blog
Hector Cuevas from Hector J Cuevas
Resources
Webinars, if you don't know, is a very effective way to get the word out about what you do and what you have to offer.  There are many resources to look into but if you are first starting out, I would recommend a free resource.  As you become more comfortable with the process and as more people come on board to view your webinars, than you can invest in a paid service.
I, not too long ago held an informal webinar for friends using Freebinar.com, which by the way, was nerve-racking and exciting at the same time.  With this free service, you are allowed up to 150 attendees… perfect for the newbie at this!
It's simple, sign up for an account and you will receive a URL such as freebinar.com/newbizblogger1 where your attendees will visit to access your webinar.
Give it a shot.
Last Thoughts
Seth Godin's remark in his speech on "who exactly are you upsetting, because if you are not upsetting anyone you are not changing the status quo" really hit a nerve with me this week.
I, like most people I know are non-confrontational. I will if I need to be, but I don't make it a point to be confrontational in life and in business. I always felt you can work best working with people and not against them.
However, I think there is something to be said about taking a stand and not requesting, but demanding that others stand with you. To look past the immediate protests on what you are up to and to the seek the big picture and the greater good.
It can be an intimidating place to stand but a truly inspirational one. I was taught growing up that if you put your focus on others and not on yourself and your woes, than your problems won't seem all that bad.
Maybe that's the key then: focus on making the lives of others better and in turn make yours.
Your thoughts?
Once again…
Just for fun…
THAT'S A WRAP! HAVE A FABULOUS WEEKEND!