I will be posting a weekly wrap up every Friday.  The wrap up will cover things such as:
What's new with NBB
What's coming up in the week ahead
Notable websites to look into
Interesting and informative articles I've read
New applications I've looked into
WordPress news and plugins
Trending News & Events
Etc.
What's new with NewBizBlogger?
As you may have noticed this site has had a bit of a face lift with more changes to come.  I felt the need to lose some dead weight, so I toned things down a bit and simplified the design.  This is coming off from my post on 'Is Your Website In Need Of A Makeover?' I've also added a new logo that better depicts what service my site provides.
Challenge Recap
It's been a crazy long three weeks.  For those of you following me on the NBB Content Creation Challenge, today marks the end of the third week of the challenge …one more week to go …woot, woot!
The challenge involved:
write a minimum of 4 post/week for a month,
share the post with at least 3 social networking or bookmarking sites
track the results
As of today, here are the results:
Site visits (as per Google Analytics) – up 28%
Feed readership (as per Feedburner) – up 21%
Google position for main keyword – constantly fluctuates between 8th and 16th place.
News From The World Of Blogging
This weekend starts the beginning of BlogWorld.  For those of you not familiar with BlogWorld, it is the largest social media conference held yearly. Social media experts, bloggers, who's who in the world of Social Media attends this yearly event.
Check out what's happening now by visiting their Digital Newspaper powered by Paper.li.
Also, here's a cool video from CNN reporter Don Lemon talking about BlogWorld and #beatcancer.  Shows you the power of social media!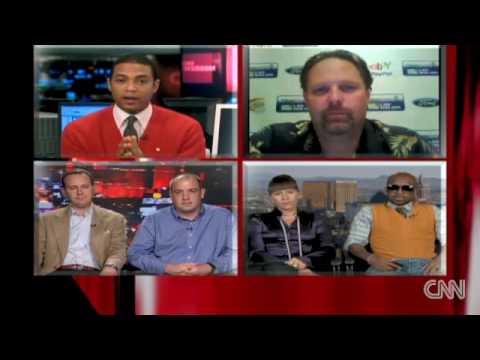 Social Network & Bookmarking Sites Of Interest
NewBizBlogger recently has been approved to be included in BlogCatalog .  BlogCatalog is a large social blog directory that can potentially bring your site lots of recognition and traffic.  You will need to embed a badge on your site prior to submitting your site for consideration.
Articles & Videos of the Week:
Here are some of my favorite articles and videos this week that I think you may enjoy as well.
My friend Onibalusi over at YoungPrePro put together a post on 'Entrepreneurial Advice from 23 Successful Online Entrepreneurs'.  Great read if you want to tap into the minds of successful bloggers.
DiTesco from IBlogZone.com gives a very good read on 'Google Search Based Keyword Tool Discontinued'. Google is updating this tool and DiTesco touches up on some key changes.
I'm a big fan of Ted.com. It's a conference that showcases some of the greatest minds in the areas of Technology, Entertainment and Design.  Here is one from Richard St.John on the 8 Secrets of Success.
My buddy Fred over at SoloCoachBiz.com just started his weekly Friday Business Roundtable, which I think is very cool.  It's a "place for solo business owners to network and share ideas, great articles", etc. You should go check it out.
Cool WordPress Plugins to Check Out
Insights – This plugin allows you to quickly search and insert information (links, images, videos, maps, news..) into your blog posts. A super SEO friendly plugin that I highly suggest.
Blubrry PowerPress Podcasting plugin – This plugin adds podcasting support to your blog.  It has full iTunes support, integrated media players, supports many media formats, etc.  Nice!
Growmap Anti Spambot Plugin-  Very simple plugin that adds a client side generated checkbox to the comment form requesting that the user clicks it to prove they are not a spammer. Bots wont see it so their spam comment will be discarded.
Note: In order to use this plugin you need to be using the WordPress default comment system.
Hot New Applications To Look Into
Want to organize your Twitter into an easy to read newspaper-style format? Check out Paper.li.  It can be created for any Twitter user, list or #tag.  It's an awesome application so for you Twitter users, definitely look into this!
If you own an IPad, you may want to consider this app TED By TED Conferences. View Ted Conferences using ITunes on your iPad.
That's a wrap!  Have a great weekend and please don't forget to show some love and share this post with your friends.