Ever sign up for someones email list to be redirected to a thank you page notifying you to 'whitelist' the email address?  If you are anything like me you probably brushed it aside and didn't think any more about it.
But I soon realized that emails from MY websites that I have forwarded to my gmail account where being directed to my spam box.  A couple of days would go by before I realized this issue.
Luckily, there weren't any service orders in that time, but you can see how this can add up to missed opportunities for you in your business!  It was time to whitelist my website emails and it's actually a rather simple process.
Check it out …
Step 1: Select 'Create Filter'.

Step 2: In the "From" box, enter the email address you would like to whitelist and click on 'Next Step'.
Note: To whitelist a whole website, place the @ sign in front of the domain name.  For example, @newbizblogger.com.
Step 3: Select an action(s) you would like to take with this address and then click on 'Update Filter'.
Note: Make sure to mark 'Never send it to spam'.
That's it! You're done.  I told you it was simple.
Update: Kimberly Castleberry from Just Ask Kim, recently did a video on this very topic.  Great video and very detailed!  Definitely worth watching.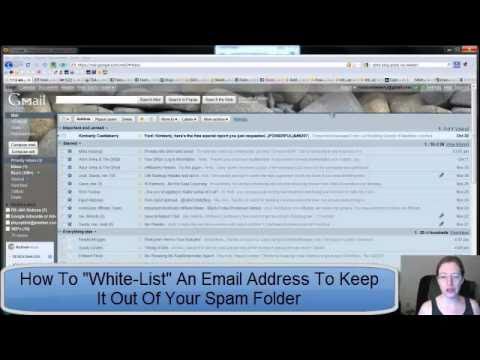 If you found this tutorial helpful, feel free to share it!